Up to date satellite imagery creates unprecedented opportunity for customers who require near real time data.
The Arlula platform provides customers with the ability to task a range of EO satellites.
Access an extensive of archived data from a range of satellite sensors and resolutions.
Arlula facilitates the ability for users to observe and measure trends and changes by combining archived and tasked data sources.
The Arlula platform allows asset owners to create new revenue streams for existing of future satellite missions.
We can help you explore and target an under serviced market, matching supply with buyers looking for specific datasets.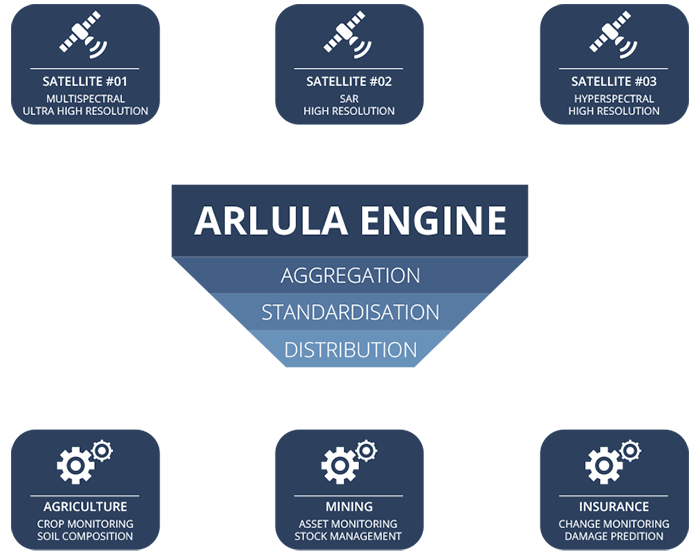 Founded in 2018 on the principle of making space more accessible, Arlula creates exciting new opportunities for businesses and organisations looking to utilise space hardware.
Arlula can help you access space sooner, cheaper and with less risk than traditional channels. We achieve this by facilitating access to underutilised space assets through streamlined process, providing a service never before seen in the commercial space industry.​
Currently we are providing access to Earth Observation data through a strategic global network of industry partners. This means customers can purchase satellite imagery from a variety of suppliers without having to enter into onerous contracts or pay inflated prices.
If you'd like to learn more about Arlula's services, please reach out to us using the contact form.
Level 1,
622-632 Harris St,
Ultimo NSW 2007
Australia